Today's expert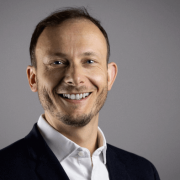 Andreas Pages
Andreas' professional career spans over 15 years within business and IT consulting, management roles, accountmanagement, product management, business development, venturing, board of director mandates as well asentrepreneurial and startup experience. He is now a member of Finchrockers and the head of Capgemini Invent.
LinkedIn: https://www.linkedin.com/in/andreaspages/
An estimation on market volume in Switzerland?
In 2019, the alternative finance market volume is estimated between 700 to 900 million Swiss Francs (CHF).
Which online AltFin models are frequently used?
A list of our frequent online AltFin models:
P2P Consumer Lending
P2P Business Lending
P2P Property Lending
Invoice Trading
Equity-based Crowdfunding
Reward-based Crowdfunding
Real estate Crowdfunding
Donation-based Crowdfunding
What are the leading platforms?
Here are 6 outstanding platforms in terms of funded volume, reputation and influence:
Can you list some successfully financed projects?
N.A.
What are the leading Crowdfunding / FinTech associations?
Swiss Crowdfunding Association (SCA) is the leading association in Switzerland. Services of SCA include promoting the domain of crowdfunding in Switzerland, helping to disseminate the best practices of crowdfunding among its actors, researching and studying the revolution of the domain in Switzerland and other countries.
Are there any governmental programs / projects promoting Alternative Finance and Crowdfunding?
In Switzerland, laws have been implemented to make crowdfunding possible, including crowdlending.
Are there any research centres and/or projects collecting data on AltFin?
Andreas Dietrich and Hochschule Luzern are collecting datas and doing research on alternative finance.
Are there any tax incentives for AltFin investors?
Unfortunately, there is no tax incentive for investors of alternative finance.
How is the AltFin industry regulated? Are there any regulations & legislations?
Yes, the AltFin industry is regulated. The regulations and policies are listed on the website of Swiss Confederation, under Financing – Special forms of external financing.
Read more about Swiss regulations on Alternative Finance
Please give some forecasts of Alternative Finance in the next 5 years
Personally, I estimate a total financed volume of 4 billion Swiss Francs in 2020-2024.
https://www.crowdfundinghub.eu/wp-content/uploads/2020/03/Switzerland-vaun0815-min-1.jpg
700
1050
Yunuo Zhao
https://www.crowdfundinghub.eu/wp-content/uploads/2020/02/Crowdfunding-Hub-Logo2.png
Yunuo Zhao
2020-02-18 12:20:30
2021-07-09 05:44:01
Switzerland | Current State of Alternative Finance 2020