Croatia | Current State of Alternative Finance 2020
Today's expert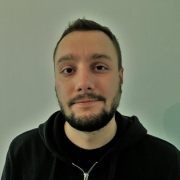 Branimir Radaković
Branimir is now working as the project manager at Brodoto. Brodoto is a social impact agency specialized in campaigns, design and media. Branimir and his team in Brodoto help organisations and companies generate social and ecologic impact. Branimir is also the co-founder of Razvojna udruga Ludbreg (Development Association of Ludbreg), an association dedicated to produce social and economic benefit for the local community.
LinkedIn: https://www.linkedin.com/in/branimir-radaković-b61323152/
An estimation on market volume in Croatia?
It is very hard to make an estimation of the volume since there are no relevant documents or screenings of the sector from 2019. It is, however, quite safe to say that the volume is steadily decreasing and sector declining. Most of the biggest CF platforms are gone from the region (Indiegogo, Kickstarter), while only smaller, alternative or local ones are active. There are a couple of project from the Funderbeam platform who have bigger sums collected.
Which online AltFin models are frequently used?
In Croatia, the following online alternative finance models are the most frequently used:
Equity-based Crowdfunding
Reward-based Crowdfunding
Donation-based Crowdfunding
What are the leading platforms?
There are 4 platforms which are outstanding in terms of financing volume, market influence and popularity:
Can you list some successfully financed projects?
3 Interesting projects in Croatia recently:
STEM Revolution: Held on Indiegogo, the on-going campaign has collected €268,800 by almost 2,400 investors so far.
Read more about STEM Revolution
Medvedgrad Brewery: Financed on Funderbeam, the campaign has successfully collected €1,130,000, reaching 226% of the initial funding target.
Read more about Medvedgrad Brewery
Goulash Disko: Financed on Ulule, the project has collected €87,458 for financing Goulash Disko Festival in Komiža. Funded on Apr. 30, 2019, the project reached 349% of its initial funding target.
Read more about Goulash Disko
What are the leading Crowdfunding / FinTech associations?
Funderbeam is a global funding and trading platform based on blockchain technology. Funderbeam connects a diverse investor network with highly vetted growth companies across international markets and, through 'The Marketplace', allow private investments to be traded.
Are there any governmental programs / projects promoting Alternative Finance and Crowdfunding?
Unfortunately, there is no governmental projects on AltFin yet.
Are there any research centres and/or projects collecting data on AltFin?
International Crowdfunding Centre is an international think-tank founded by Cedior to gather and share knowledge of crowdfunding professionals, promote the concept of crowdfunding and educate the business, civil and public sectors about it, assist in the preparation and implementation of their campaigns and seek investors.
Are there any tax incentives for AltFin investors?
There is an action group met around the common initiative towards the legislation about law specification of crowdfunding as a legitimate and recognised financing method, but the initiative is only still in its seed stage without results.
How is the AltFin industry regulated? Are there any regulations & legislations?
There is no precise legislation concerning crowdfunding in Croatia, which imposes a great deal of problems for organisations, individuals and crowdfunding ecosystem building.
Please give some forecasts of Alternative Finance in the next 5 years
As most of the biggest crowdfunding platforms had left the region due to small market, it is expected that crowdfunding ecosystem will not thrive in the coming years. However, the entrepreneurial spirit is low, and emigration of young potential entrepreneurs very high. If this trend will reverse, it can be expected that someone will actually use alternative financial methods. I think that these trends are very well connected and dependable. If Croatia reverses its economic climate, crowdfunding is likely to follow.
https://www.crowdfundinghub.eu/wp-content/uploads/2020/03/Croatia-Madebymorgan-min.jpg
700
1050
Yunuo Zhao
https://www.crowdfundinghub.eu/wp-content/uploads/2020/02/Crowdfunding-Hub-Logo2.png
Yunuo Zhao
2020-02-18 11:04:42
2020-03-24 09:56:13
Croatia | Current State of Alternative Finance 2020