Slovenia | Current State of Alternative Finance 2020
Today's expert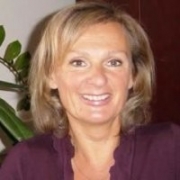 Vanja Rangus
Vanja is the member (previously almost 7 years the president) of the Supervisory Board of VC fund Meta Ingenium and EU EASME Business Innovation Coach for financial management and investment readiness. She has over 36 years' experiences in the field of regional development, innovation strategy, knowledge transfer, investment readiness. She was the co-ordinator of projects like RIS Slovenia, Technology Park Ljubljana and a coordinator of numerous of EU funded projects in the field of innovation.
LinkedIn: https://www.linkedin.com/in/vanja-rangus-113b2611/
An estimation on market volume in Slovenia?
During the past few years, Slovenian companies have raised over $10 million USD on the platform Kickstarter, and around €240,000 for more than 40 projects on the first Slovenian platform ADRIFund.
Which online AltFin models are frequently used?
In Slovenia, the most frequently used models are Equity-based Crowdfunding and Donation-based Crowdfunding.
What are the leading platforms?
ADRIFund is one of the leading platforms in our country.
ADRIFund is the first Slovenian Crowdfunding platform. By now, ADRIFund has financed 40 projects, with a total amount of €240,000 collected from more than 6,000 participants.
Can you list some successfully financed projects?
Here are some recently financed projects:
FlyKly Smart Wheel: With the objective of providing lightweight all-in-one wheels for bicycles, FlyKly has collected $701,000 + by 2,358 investors on Kickstarter, in 2016.
Read more about FlyKly
Mag-Lev Audio: The first levitating turnable. The campaign has collected $552,178 on Kickstarter in 2017, with 717 investors.
Read more about Mag-Lev Audio
GINA Smart Coffee Instrument: Coffee instrument with built-in application that helps brewing coffee for everyone. GINA collected $501,612 (1000+% of the initial objective) with 2,389 investors, as well on Kickstarter.
Read more about GINA
What are the leading Crowdfunding / FinTech associations?
I listed several crowdfunding / FinTech associations / platforms:
ADRIFund platform
CONDA investing platform
TravelStarter for ideas in tourism
GREMO na Kickstarter (Going to Kickstarter) initiative on Facebook
Slovenia Crowdfunding Meetups (once a months)
Zavod Mladi podjetnik – consultancy and support
Are there any governmental programs / projects promoting Alternative Finance and Crowdfunding?
The European Crowdfunding Network (ECN) published Country Crowdfunding Factsheet of Slovenia in 2018. It can be considered as the principle governmental project researching & promoting Slovenian AltFin industry.
Read more about Country Crowdfunding Factsheet
Are there any research centres and/or projects collecting data on AltFin?
Besides the associations and platforms mentioned above, Faculty of Social Sciences and EZavod Ptuj (Interreg project Crowd Fund Port) also collect datas of Slovenian alternative finance industry.
Are there any tax incentives for AltFin investors?
Tax incentives are not foreseen in National Governmental Programme 2019 – 2020. So the answer is no.
How is the AltFin industry regulated? Are there any regulations & legislations?
N. A.
Please give some forecasts of Alternative Finance in the next 5 years
N. A.
https://www.crowdfundinghub.eu/wp-content/uploads/2020/03/Slovenia-Neven-Krcmarek-min-1.jpg
690
1093
Yunuo Zhao
https://www.crowdfundinghub.eu/wp-content/uploads/2020/02/Crowdfunding-Hub-Logo2.png
Yunuo Zhao
2020-02-18 12:16:05
2020-03-24 09:54:11
Slovenia | Current State of Alternative Finance 2020