Malta | Current State of Alternative Finance 2020
Today's expert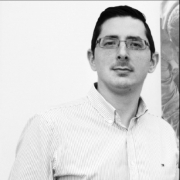 Matthew Caruana
Matthew is Project and Product Manager in e-business. He has experience in business analysis and management at top companies, including Konetic, Careerpassport, KONNEKT, Business Leaders Malta, and PwC. Matthew is now working as Manager at ZAAR.com.mt, Malta's first crowdfunding platform. He is specialised in Crowdfunding, business planning, data analysis and research, e-business and e-commerce.
LinkedIn: https://www.linkedin.com/in/caruanamatthew/
An estimation on market volume in Malta?
The AltFin industry is very small in Malta and the volume would probably be less than €1 million a year. However, this is not documented and cannot be confirmed for sure.
If we include Business Angels, we could probably reach €2 million annually.
Which online AltFin models are frequently used?
Here are some frequently used models:
Debt-based Securities
Mini-bonds
Reward-based Crowdfunding
Donation-based Crowdfunding
What are the leading platforms?
As mentioned,  the AltFin industry is relatively small in Malta. As far as I'm concerned, ZAAR is one of the leading platforms in our country.
ZAAR is a donation/reward-based crowdfunding platform operated by P.E.I. Ltd, which is an organisation set up by the Malta Business Bureau and University of Malta. The platform accepts ideas from all economic sectors, social enterprises and NGOs, encouraging projects which relate to innovation, technology, entertainment, design, arts and culture.
Can you list some successfully financed projects?
Here are some financed projects recently:
Eco Market: The project aims for providing transitions towards sustainable lifestyles. It has collected €8,000 + on ZAAR platform by 135 investors.
Read more about Eco Market
Dana Swimwear: A campaign financing start-up company of bikini designs, initiated by entrepreneur Dana Carmont. It has collected €7,000 on ZAAR by 123 investors.
Read more about Dana Swimwear
Women for Women Social Fund: Association working for women's rights, dealing domestic violence and poverty. The campaign collected €12,055 on ZAAR by 490 investors.
Read more about Women for Women
What are the leading Crowdfunding / FinTech associations?
Unfortunately, there is no crowdfunding / FinTech association in Malta yet.
Are there any governmental programs / projects promoting Alternative Finance and Crowdfunding?
Not yet. There is only one funding scheme that match funds crowdfunding.
Are there any research centres and/or projects collecting data on AltFin?
Not yet.
Are there any tax incentives for AltFin investors?
Approved investors investing in approved startups get tax credits and exemptions from capital gains.
How is the AltFin industry regulated? Are there any regulations & legislations?
Mifid is applied in Malta as the main way of regulating AltFin industry.
Please give some forecasts of Alternative Finance in the next 5 years
I think that the developments will depend on private firms which move into the market following EU crowdfunding regulations.
https://www.crowdfundinghub.eu/wp-content/uploads/2020/03/Malta-Micaela-Parente-min-1.jpg
701
1051
Yunuo Zhao
https://www.crowdfundinghub.eu/wp-content/uploads/2020/02/Crowdfunding-Hub-Logo2.png
Yunuo Zhao
2020-02-18 11:49:43
2020-03-24 09:54:32
Malta | Current State of Alternative Finance 2020