IFAMA – A global food system network
IFAMA is a vibrant global association with members in more than 80 countries. For over 30 years IFAMA has served worldwide networking organization acting as a bridge between the agribusiness industry, researchers, educators, government, consumer groups and non-governmental organizations.
At the same time, IFAMA convenes experts from industry, academia, government and NGOS from around the world to share, learn, and build on the latest research trends and innovations that drive the food and agricultural sector.
IFAMA knows that the future of feeding people on the planet rests in the hands of the next generation and the network is rapidly expanding. IFAMA promotes the food and agricultural sector as an industry of choice and offers them professional development opportunities.
2021 Virtual conference: Innovations reshaping the future of food
Battered by the pandemic, climate change and geopolitical instability, agricultural industry and agri-business are now imperatively needing a rethinking of the entire global food system, from producers to consumers to change the current paradigm.
To achieve this, IFAMA will host a three-day virtual conference with the theme "Innovations Reshaping the Future of Food". This conference will present initiatives that are remodeling the global food supply chain in 2021. Other topics, such as the evolution of food systems and the challenges of agricultural development in both industrialized and developing countries, will also be discussed.
New financing models for agri-business and sustainable development
Innovations occur not only in agricultural technologies, but also in financing models of agri-business. In this up-coming conference, IFAMA will also underscore the changes in international financing and financing methods for agri-business and sustainable development.
How would new financing models influence agricultural industry? An excellent example is the advent of new ownership models, one of which is community land-ownership. By shifting the idea of land ownership from private to commonly-owned, community land-ownership could provide a solution of land speculation and exploitation – it holds lands for the community members, provides more accessible land resources and focuses on the interests of family units, regional farms and small businesses.*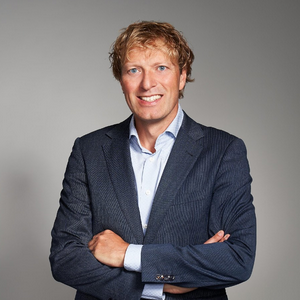 In the IFAMA conference, expert from European Centre for Alternative Finance (ECAF), Mr. Ronald Kleverlaan will share insights into new financing models in agricultural industry and agri-business.
With more than 15 years of experience in alternative finance and crowdfunding, Mr. Kleverlaan is now the managing director of ECAF, a senior advisor for the European Commission on alternative finance and a thought leader on crowdfunding and community ownership in Europe.
Specialized also in community ownership and community finance, Mr. Kleverlaan will introduce how new financing models, including community land-ownership, can help to reshape the global food industry, render farmers more motivated and eventually achieve a sustainable development.
For more information and registration to the 2021 IFAMA virtual conference, check IFAMA official website. Join us and start building your knowledge and network in the global agricultural industry!
*The Acres U.S.A. September 2017 issue; Vol. 47, No. 9. Article by S. Hiller: Community land trust – Gateway to Farmland
https://www.crowdfundinghub.eu/wp-content/uploads/2021/05/IFAMA2021_logo_with_date1.jpg
772
1920
Yunuo Zhao
https://www.crowdfundinghub.eu/wp-content/uploads/2020/02/Crowdfunding-Hub-Logo2.png
Yunuo Zhao
2021-05-07 20:58:46
2021-07-09 05:44:00
IFAMA Conference 2021 | How Can New Financial Models Help Agri-Business And Food Industry